Archive for troops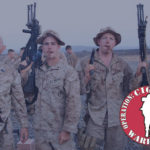 Saturday, July 25th, 2015 @ 12:00AM
Reboot Combat Recovery Poker Run kicks off at Smoker's Abby and ending up at Boswell Harley for the Bikes, Blues, & BBQ party! Come out to support a great veteran support organization. They will also be accepting donations for Cigars for Warriors.
Monday, December 29th, 2014 @ 3:58PM
We'll admit it: the volunteers here at Operation: Cigars for Warriors do it all for what we call the stogie smiles. That's what we call the pictures we get from deployed troops enjoying a cigar with comrades, photos that often catch a moment of calm in the midst of chaos….