The Summer 2016 Newsletter Is Here!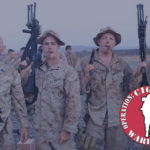 With the calendar just about to flip over to summer and warm weather already in full swing all over the country, we are proud to release the Operation: Cigars for Warriors Summer 2016 Newsletter! This edition features information about what we've been up to lately, a Q&A with CFW Director of Operations Robert Allan, a tribute to our departed brother Ben Edmundson, and much more.
Click here to read the newsletter!
Posted by Travis Lord on Friday, June 17th, 2016 @ 7:59PM
Categories: News
Tags: ben edmundson, cfw, newsletter, storm, summer 2016