I'm Kris Ford, one of the Colorado area Event Coordinators for Op: Cigars For Warriors, and I just had one of the biggest cigar events of my life: the Rocky Mountain Cigar Fest weekend. RMCF was beyond my expectations in not only the size, pace and excitement of the festival, but the pre-parties, get-togethers and generosity!  For this cigar enthusiast wanna-be and volunteer for Cigars For Warriors, I had seen pictures and heard stories of the big events back east and retailer events like IPCPR – but they couldn't help me prepare for the fun I was about to have.
It all started when I picked up Storm Boen (Op:CFW's Chairman of the Board) – and we headed straight for Smoker Friendly in Cheyenne, WY.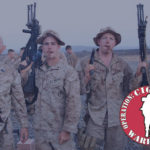 Don't let this little shop on the east side of town fool you, as they have a comfortable cigar lounge and a respectable walk-in humidor – and happen to be the top Cigars for Warriors donation site in the region. This shop, through the support of their gracious customers, has donated over 2000 cigars in just over 6 months of being a CFW donation site.  The Cheyenne area is full of active, reserve and retired military members who know someone, or have been that solider or airman deployed to God knows where, and who know the benefit of a good cigar to maintain some sanity – so they understand the importance of our mission.  If you stop in, say hi to Joni…and be sure you grab an extra stick for the troops, or she will remind you.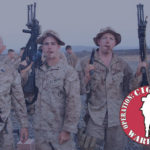 We arrived in Colorado to visit Havana Manor, Longmont's premier cigar lounge and the host for the RMCF Drew Estate event. They had everything a DE fan could want: Ligas, Naturals, Undercrowns and more were packed and up for grabs in preparation for a visit from Jonathan Drew.  We set up shop for Cigars For Warriors off to the side and had the blessed opportunity of hanging out with "El Capitan" Thomas Bliss, "Dirty" Fabian, and of course El Presidente Michael Landau.
The event was a great time, as shop regulars came out in support of one of their favorite manufacturers, who also happens to be one of the industry's most approachable, giving and personable figures: Jonathan Drew. We had several Cigar Rights of America folks there, including Larry Magana, Patrick Carr and Glynn Loope. Added to that, several other industry icons came by to enjoy the two excellent lounges Havana Manor has to offer.  I'm sure I am missing some but I had the pleasure of spending time with Pete Johnson from Tatuaje, Janny Garcia from My Father, Eddie Ortega, Tony Gomez (LFC), Eric "Master Sensei" G. (Cigar Dojo), and so many others. Honestly, it was such a whirlwind and I was so focused on manning the CFW donation table, that I didn't get to hang out too much. Just enough to be humbled by how little I know about cigars.
The next morning, Storm and I had the pleasure of meeting and speaking with countless shop owners and managers who were interested in setting up CFW Donation boxes at their locations. As it stands, we had almost 50 new shops interested in opening their doors to a donation box – not too shabby compared to the IPCPR. But we had something bigger on our minds – as everyone was excited for Saturday to come, and the opening of the gates to the 4th Annual Rocky Mountain Cigar Fest!
Saturday morning came with the mixed blessing of being entirely too early, yet not soon enough; especially after the adult beverages the night before. I had been to every RMCF to date, but this year I was standing on the other side of the table.  Joe Liggett has made each year's Fest better than the year before, and 2013 was no different. Everything has grown: the layout, the flow, the quality of the cigars in the goodie bags – as well as access to the facility based on your ticket level (General, VIP, Executive VIP).
Our CFW day started by setting up our booth at the south end of the beautiful grounds of the Millennium Harvest House, right along the jogging path by Boulder Creek.  Mind you we are in Boulder, CO, one of the first cities in the state to implement smoking restrictions – including recently banning smoking on the Pearl Street Mall (more about that later).  Needless to say there is a humorous irony of Colorado's largest cigar gathering happening in the middle of this restrictive city.
Once the "doors" opened, 1,500 cigar lovers came in – and immediately began showing tremendous support for the troops. I can't tell you how many people came up who either had friends or family in the service, or they themselves served.  On two occasions we were blessed to meet individuals who served overseas and had even received care packages from CFW.  It was great to see how many people stopped by our booth to donate both cigars and cash to the cause.
The biggest and most heartwarming surprise came when a beautiful woman came up to the booth; she was talking with Storm and my wife, when I joined the conversation.  The woman was telling us how much she loved Colorado, and that she wasn't going to leave.  Being from this beautiful state, I am used to this response and have many friends who actually followed through with this impulse.  Before I knew it, my wife had offered this stranger a place to stay anytime she wants to visit – and seconds later, she grabbed several CFW postcards and was helping us hand them out.  Little did I know this beautiful, passionate and gracious woman was none other than Marielos Drew. It just goes to show you how big "the family" is when cigars are at the center of it all! And yes, she did a GREAT job.
Despite the wild Colorado weather (a touch of clouds, followed by a short, light rainstorm and finishing off with some hot sunshine), everyone was having a great time. And as the day wound to an end, everyone was in good spirits.
Something special we brought along was a Combat Humidor, donated by Tim Morris. Boris Levin did an outstanding job on the combat humidor, and there was a large level of interest generated in his humidors outside of the raffle item.  The winner was very excited to get such a quality piece.  Jonathan Drew was, as usual, very gracious and signed it for the winner.
It's as badass as it gets: The Combat Humidor.
Constructed by disabled Marine Corps Veterans from repurposed and sanded ammo cans. Durable? You bet – created to "survive the rigors and abuse of war," the Combat Humidor will float, survive small shrapnel, and general abuse – while holding between 18 and 25 cigars in its 100% Spanish cedar-lined interior. A portion of proceeds benefit the Semper Fi Fund. See more: www.combathumidor.com)
Because a day-long cigar festival was still not enough of a party, we ended the night at the Lazy Dog Grill with a Drew Estate Herf.  As mentioned before, this is Boulder…and the Lazy Dog is in the middle of the Pearl Street Mall – which has all smoking banned.  But we reserved the rooftop of the Lazy Dog for our private party and smoked away!  This was despite the return of the crazy weather.  But the half hour of rain and wind did little to quash the spirits of the dedicated Drew Fans.  We spent hours chatting it up with Fabian, Jonathan, Marielos, Tom and Gloria Navarro, and continued to generate donations throughout the evening.
In the end it was a successful weekend for Rocky Mountain Cigar Festival, cigar smokers and most importantly: the troops.  We raised over $2100 to help with the growing postage commitment of shipping cigars, and almost 300 cigars that weekend.  But we are seeing cigar donations on the rise in the area as a result of the generosity of everyone attending the Rocky Mountain Cigar Festival – and through the continued support of people just like you. Thanks from all of us at Operation: Cigars for Warriors!