Early Bird Registration For the 2017 Rock N Ride Has Ended
But don't worry! If you haven't registered already, you still have time to get in on the fun! Just come to the pre-party on Friday September 8th at the Brewster Street Ice House and you'll be able to sign up. You can also come to the Corpus Cristi Harley Davidson by 9am on Saturday September 9th to register. We look forward to seeing you there!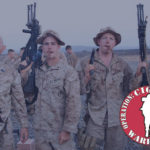 CLASSIC ROCK 104.5/EDWARDS LAW FIRM
8th ANNUAL ROCK & RIDE
BENEFITING ACTIVE DUTY MILITARY OVERSEAS
THE 8th ANNUAL ROCK & RIDE HAS REACHED NEW LEVELS FOR 2017!
THIS YEAR, WE ARE MOVING THE MAIN EVENT & FESTIVAL TO THE ALL NEW "THE WATER'S EDGE" PARK ON THE CORPUS CHRISTI BAYFRONT AT McGEE BEACH. THIS FANTASTIC SITE IS THE PERFECT LOCATION FOR AN ALL DAY EVENT. ON SATURDAY, SEPTEMBER 9th, THE RIDE TAKES OFF FROM CORPUS CHRISTI HARLEY DAVIDSON AT 9AM. THEN WE WILL FEATURE LIVE MUSIC BEGINNING AT 12 NOON, FOOD TRUCKS, BEER, VENDORS, DISPLAYS AND MUCH, MUCH MORE. HEADLINE ACT IS "TOMMY KATONA & TEXAS FLOOD", THE WORLD'S PREMIERE STEVIE RAY VAUGHAN TRIBUTE.
THE BEST HAND IN THE RIDE WILL RECEIVE $1,000! WORST HAND $250.
OF COURSE, THERE WILL STILL BE THE PACKET PICK-UP PARTY AND CONCERT ON FRIDAY, SEPTEMBER 8 AT BREWSTER STREET ICE HOUSE FEATURING "TWO TONS OF STEEL". AND… 7 ROCK & RIDE STOPS AROUND BEAUTIFUL CORPUS CHRISTI BAY, N. PADRE ISLAND AND PORT ARANSAS. ALL OF THIS IN ADDITION TO THE ALL DAY EVENT AT THE "WATER'S EDGE".
ALSO NEW IN 2017….THE ROCK & RIDE DOWNTOWN PUB CRAWL. ALL REGISTRANTS WILL RECEIVE SPECIAL TREATMENT AND DISCOUNTS AT A VARIETY OF DOWNTOWN FOOD & DRINK ESTABLISHMENTS ON SATURDAY NIGHT.
ALSO NEW….2017 HARLEY DAVIDSON STREET BOB GIVEAWAY!
100% OF THE REGISTRATION FEES GO DIRECTLY TO "OPERATION: CIGARS FOR WARRIORS" WHO WORK TO BUILD MORALE FOR ACTIVE DUTY MILITARY STATIONED OVERSEAS.
THIS WILL BE THE BIGGEST ROCK & RIDE YET!
SEPTEMBER 8 & 9, 2017
THE PUBLIC IS WELCOME AND THE FESTIVAL IS ABSOLUTELY FREE TO ATTEND.